SG Bridal Program
We're excited to introduce all the perks you can enjoy as part of our SG Bridal Community! All of our bridal clients that purchase a SG engagement ring, Prisms by SG™ ring, or eligible bridal products with us are entered into the SG Bridal Program that includes complimentary ring cleaning, discounts on fashion jewelry, a wedding day jewelry loan, and discounts from our Bride Perks partners.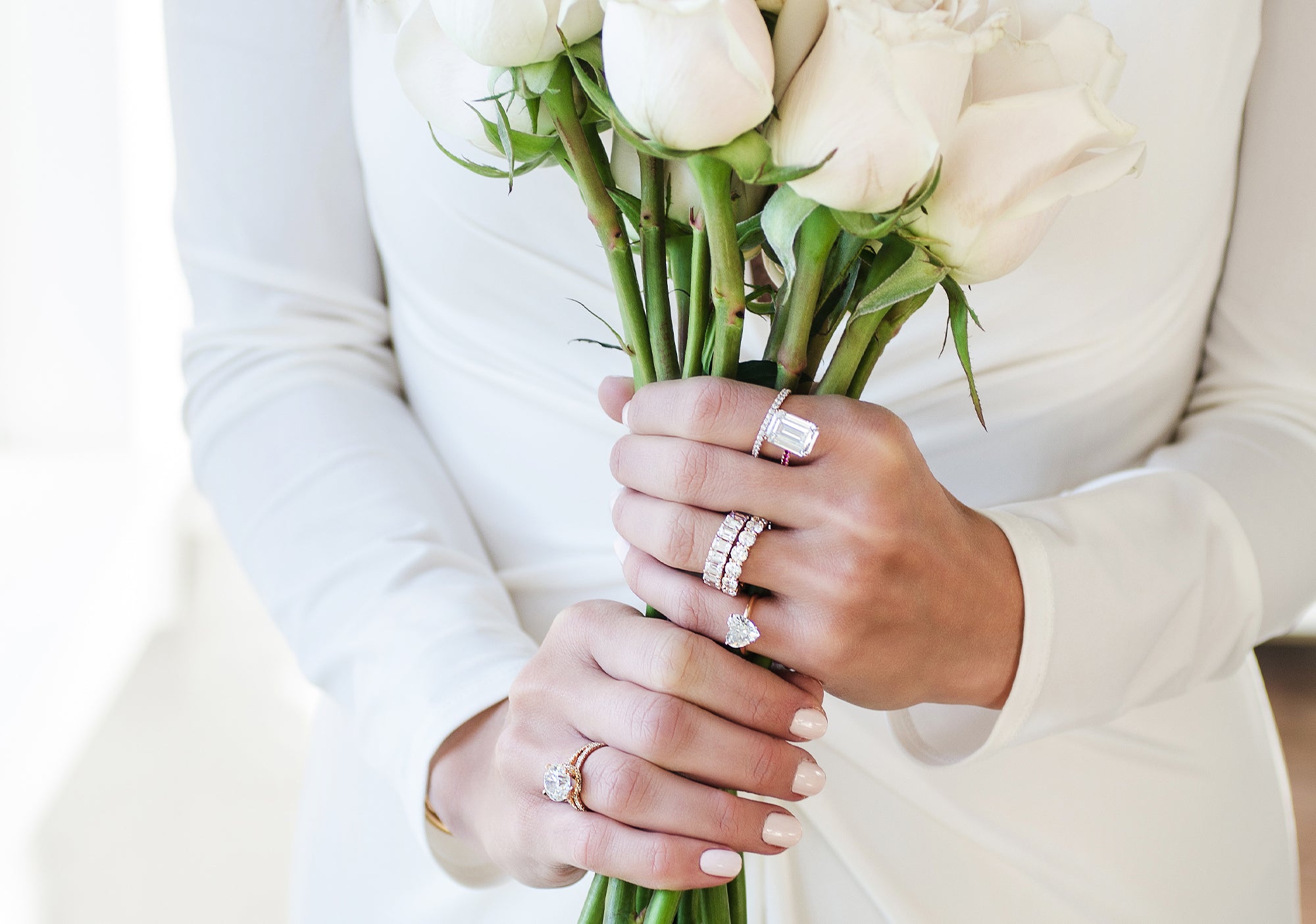 Wedding Day Loan
We love to work with our brides to style them from head to fingertip for their special day! As an SG Bride, you can work with one of our Bridal specialists to make a selection of jewelry to borrow for your special day.
DISCOUNT ON FASHION JEWELRY
We celebrate our brides by offering a site-wide discount for all eligible fashion jewelry items. Take advantage of this perk to shop for wedding day accessories, future birthday or anniversary gifts, wedding party gifts, or a gift for yourself!
CLEANING AND MAINTENANCE
Cleaning and maintenance is complimentary within the first year of purchase. After your first year, you can book an SG Spa Day ($100 fee) for specialized cleaning and maintenance of your ring. To coordinate, contact your Bridal Consultant.