About SG
Our mission is to inspire our customers to embrace their uniqueness, creativity and style through jewelry. We believe that jewelry is not something that is just worn based on where you are going, but rather how it makes you feel when you wear it. Each piece is intended to be delicate and sophisticated, with its own punch of personality.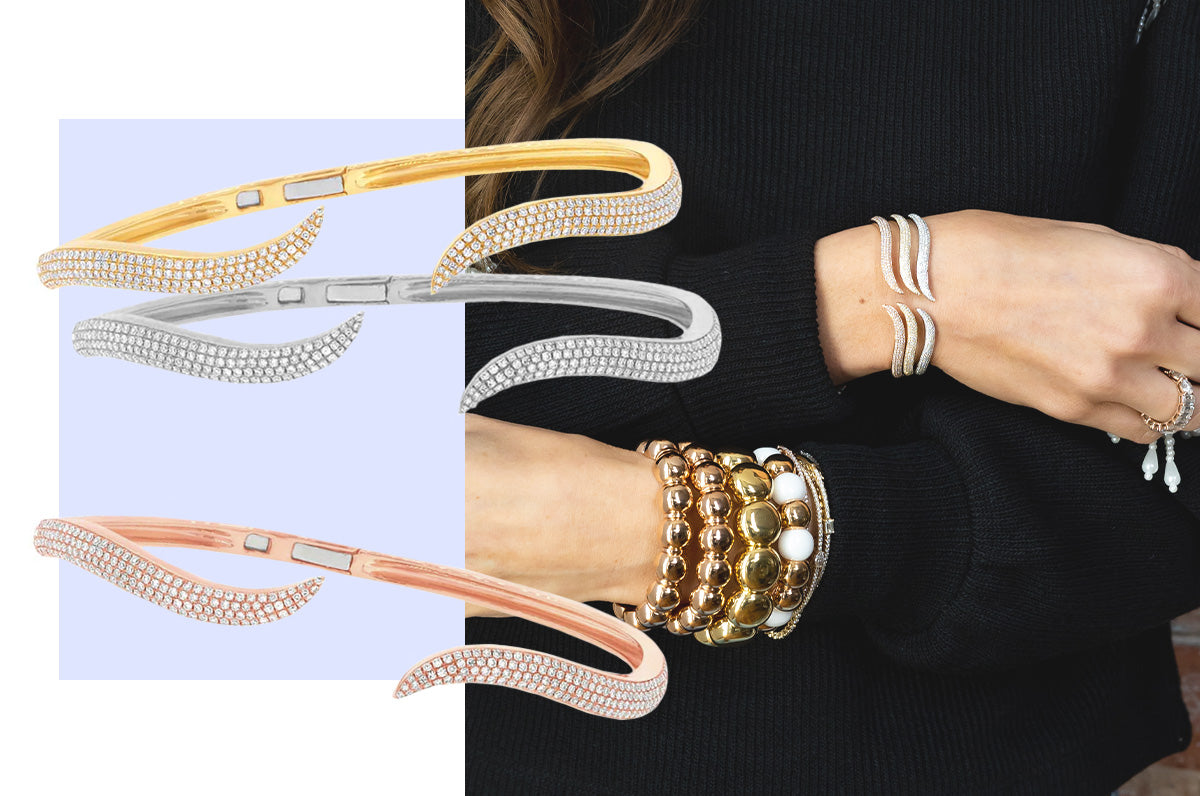 Stephanie curates a selection of jewelry and designers based on current industry trends, and her own personal design aesthetic. We are committed to partnering with the best design houses and brands in the world to provide our customers with a range of styles and price points to choose from.
SHOP THE SG FINE COLLECTION
We are committed to the finest quality of jewelry, and to upholding the most ethical and fair practices in the industry. Our goal is to bring transparency and education to the Bridal purchasing process.
DIAMOND EDUCATION
Stephanie's signature design, the Slider Bangle, was inspired by her desire to represent significant people and events in her life through her daily jewelry stack. Many of the pieces you will find on our website have a selection of style iterations available to be customized specially to best suit your personal aesthetic.
Shop the slider collection
About US
Stephanie established her Fine Jewelry Collection and Bridal Concierge service in 2013 after having managed the finished jewelry collection for an esteemed Wholesale Diamond company in NYC and pursuing her Diamond Certification from the GIA. Stephanie lives in New York City with her husband Brett, her son Jordan and her daughter Goldie, and three Havanese pups, Kiwi, Kobe, and Kani.